| | |
| --- | --- |
| Tell Your Friends! | Visit our sister practices |
Dentist in
Lincoln
Address
Cathedral View Dental Practice
82 Burton Rd
Lincoln
LN1 3LJ

Tel: 01522 888918

The opening times are
Mon
8.30 to 5.00
Tues
8.30 to 5.00
weds
8.30 to 5.00
Thurs
8.30 to 5.00
Friday
8.30 to 5.00

Emergencies
We are very happy to assist our patients who have a dental emergency by seeing them immediately subject to a fee as you will be seen in front of other patients with pre-booked appointments.
Outside normal hours an emergency service is provided.
Please call 01522 888918.
Appointments
We operate strictly by appointment only.

Our service is offered to all patients on a private basis and our fees reflect the quality of care we provide to ensure excellence.

Flexible payment options are discussed and written treatment plan and estimates are available.
Cancellations
A cancellation fee may apply for patients giving us less than 24 hours notice.

NOW Saturday appointments available strictly for private patients only.
New Patients
There is an initial fee starting from £56.50 charged to you for an extensive examination which includes decay detection, full medical records, x-rays and consultation on your treatment needs. For more information, click here.
How to Find Us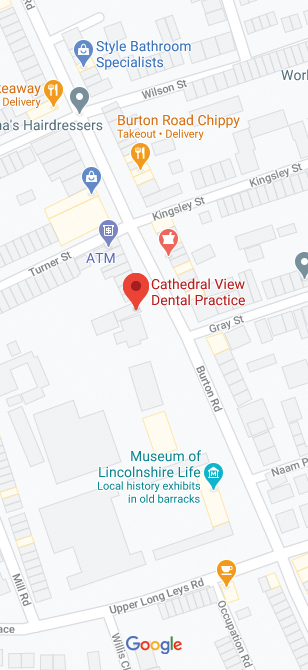 Would you like to email us?
Copyright © ThePepperClinics. All rights reserved.
Last Update: 27-May-2023