| | |
| --- | --- |
| Tell Your Friends! | Visit our sister practices |
Treatments
What do we offer to Reduce Wrinkles?
We reduce your wrinkles by using 3 proven & highly successful products: for deep and highly obvious lines, we use a purified, injectable medical grade bacterial substance that blocks muscle nerve signals; and an injectable 'filler' product that contains hyaluronic acid (which also occurs naturally in your skin) to 'bulk' out the wrinkles. For finer lines, we offer our hugely popular Priori® Skin Peel that leaves a fresher, 'tighter' and youthful skin.
All wrinkle reduction treatments are safely administered by qualified personnel who have a lot of experience. All the treatments are very safe, having very minor side effects.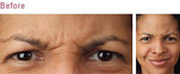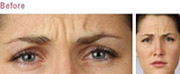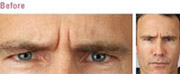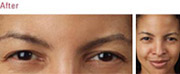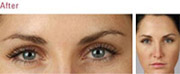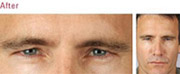 How do Wrinkle Reduction treatments work?
For the deep wrinkles, it is a simple, non-surgical, physician-administered treatment that will temporarily smooth moderate to severe frown lines between the brows, the forehead and around the eyes, and also around the face in people from 18 to 65 years of age. It is the only treatment of its type approved by the Food and Drug Administration (FDA).
One 10-minute treatment - a few tiny injections – and within days there's a noticeable improvement in those persistent lines. This can last up to 4 months, although results may vary.
The product used is a purified protein, which reduces the activity of the muscles that cause those unwanted wrinkles to form over time.
A million people have been treated with the Wrinkle Reduction treatment since FDA approval in 2002.
And it's not just models and movie stars who have undergone this treatment, but people from all walks of life.
Get free facial rejuvenation report here.
Click here for more information.
Would you like to email us?
Copyright © ThePepperClinics. All rights reserved.
Last Update: 27-May-2023